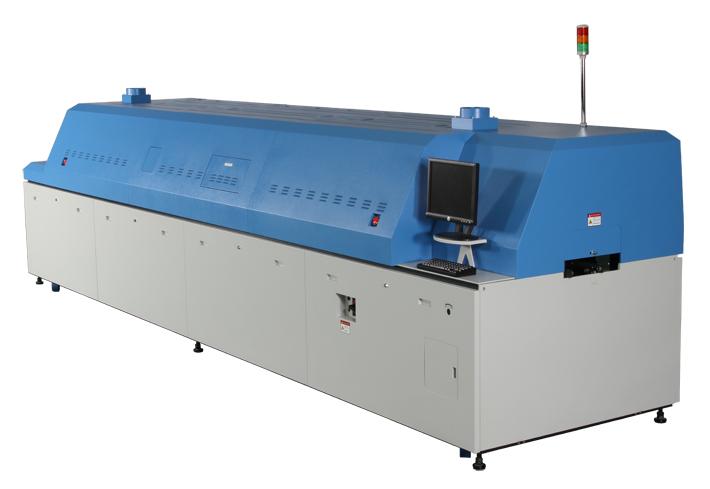 TORRANCE, CA — February 2014 — Seika Machinery, Inc., a leading provider of advanced machinery, materials and engineering services, announces the release of the Eightech Vacuum Reflow RNV Series in North America.
The Eightech Vacuum Reflow RNV Series of advanced reflow systems can significantly reduce the presence of solder joint voids when soldering larger PCBs and area array packages. This can be achieved with a combination of hot air reflow, nitrogen purge and heat circulation vacuum. Features include an ultra-low power consumption, efficient and large capacity flux recovery system, soldering capability of heat sinks with metal substrates, and fast tact time.
Eightech flux-free soldering by means of utilizing the vacuum reflow in combination with hydrogen/formic acid provides benefits such as a no flux wash process, lowered influences on insulation resistance and ion migration and void-free soldering.
The series of models offered include batch ovens for prototype and lab applications and inline systems for volume and higher temperature applications.
The Eightech Vacuum Reflow RNV Series will be displayed for the first time in the US at the IPC APEX EXPO in Las Vegas from March 25-27, 2014. For more information, visit www.seikausa.com.