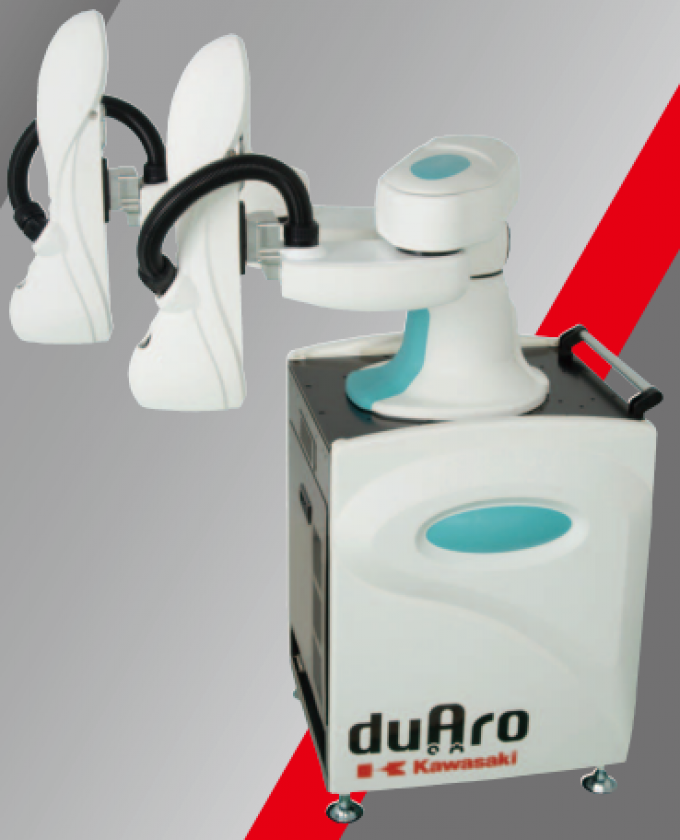 TORRANCE, CA — January 2017 — Seika Machinery, Inc., a leading provider of advanced machinery, materials and engineering services, today announced plans to introduce the new duAro Dual-arm SCARA Robot during the IPC APEX EXPO. The Kawasaki robot with two coaxial arms will be on display in Booth #2409.
 The duAro robot can fit into the space equal to one person. In addition to its dual-arm operation by a single controller, the coaxial configuration makes it possible to perform coordinated movement, which has been impossible to do with two SCARA robots.
 The base on which the arms are placed is on wheels and accommodates the controller. This enables the user to move the robot together with its base to any location. As the robot is designed to be very compact, it can be deployed without modifications to the assembly or manufacturing line.
 Low-power motors, a soft body, speed and work zone monitoring, along with a deceleration function, enable the duAro to safely collaborate with humans in work operations. Additionally, the direct teach function allows the user to easily teach the robot tasks by hand guiding its arms.
 For more information about Seika's complete product line, contact Michelle Ogihara at michelle@seikausa.com or visit www.seikausa.com.