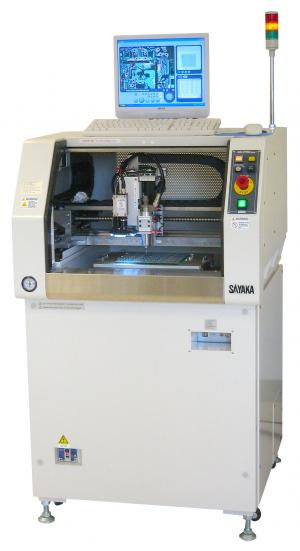 TORRANCE, CA — May 2020 — Seika Machinery, Inc., a leading provider of advanced machinery, materials and engineering services, announces a special inventory sale on its popular SAM-CT56NJ SAYAKA PCB router. Significant savings are available for the large board router while supplies last.
The CT56NJ PCB Router provides stress-free depanelization along with a fixture-based highly efficient dust vacuum system. In addition to clean and precise depanelization for densely populated PCBs, the router features easy, advanced image-processing software with point-and-click operation for programming router paths.
With a routing area of 500x600mm (19.7" x 23.6"), the CT56NJ provides QR code, fiducial mark reading, automatic program upload and alignment compensation with online CCD camera. The robust design features a calibration-free cartesian robot. The system comes standard with a full size dust collector.
Ask for a competitive quotation on any Seika equipment and place an order while supplies last. Contact Michelle Ogihara at 310-540-7310; e-mail michelle@seikausa.com; or visit www.seikausa.com.