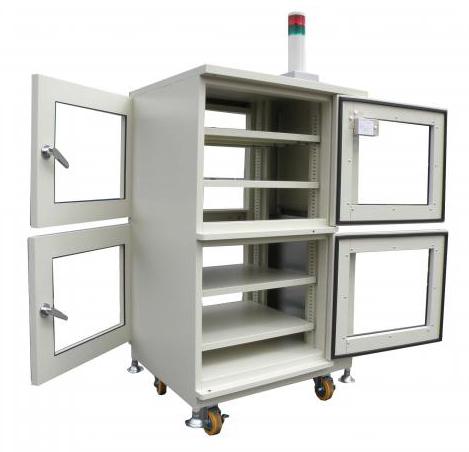 TORRANCE, CA — February 2014 — Seika Machinery, Inc., a leading provider of advanced machinery, materials and engineering services, introduces the new McDry DXU-401DP Pass Through Dry Cabinet.
The cabinet features double-sided doors for easy access on either side of the SMT line. Multiple access doors allow operators to retrieve materials and replace them in a quick and efficient manner. The McDry manufacturer continues to develop dry cabinets that meet the demand and requirements of an increasingly time-sensitive market.
Like all of the McDry cabinets, the McDry DXU-401DP conforms to IPC/JEDEC J-STD 033C and IPC 1601 Standards. Additionally, the ESD Safe Design adheres to IEC-61340-5-1 (ESD) Standard. McDry cabinets dehumidify ICs to prevent micro-cracking and are an alternative to baking, MBBs and Nitrogen storage.
The DXU-401DP Pass Through Dry Cabinet will be displayed for the first time in Booth #2433 at the IPC APEX EXPO in Las Vegas from March 25-27, 2014. For more information, visit www.seikausa.com.