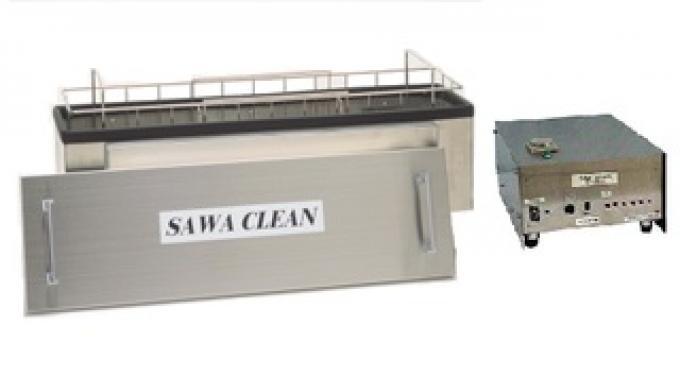 New SAWA Ultrasonic Squeegee Cleaner Presents New Solution for Lead-Free Pastes
TORRANCE, CA — January 2017 — Seika Machinery, Inc., a leading provider of advanced machinery, materials and engineering services, is pleased to introduce the new SAWA SC-145GAE Ultrasonic Squeegee Cleaner. The system presents a new solution for lead-free solder pastes for squeegees as well as other tools such as scrapers, spatulas and misprinted PCBs.
The new SAWA Ultrasonic Squeegee Cleaner features easy operation, a synchronous ultrasonic effect, and is compatible with SAWA Fully Automatic. The X- and Y-axis of ultrasonic waves are synthesized in the 13 liter tank, working with the solvent to maximize cleaning ability.    
Operation is extremely easy: place objects that need cleaning in the tank, set the timer and just press start. If used with SAWA's automatic stencil cleaners, there is no need to purchase the generator.
For more information about Seika's complete product line, contact Michelle Ogihara at michelle@seikausa.com or visit www.seikausa.com.