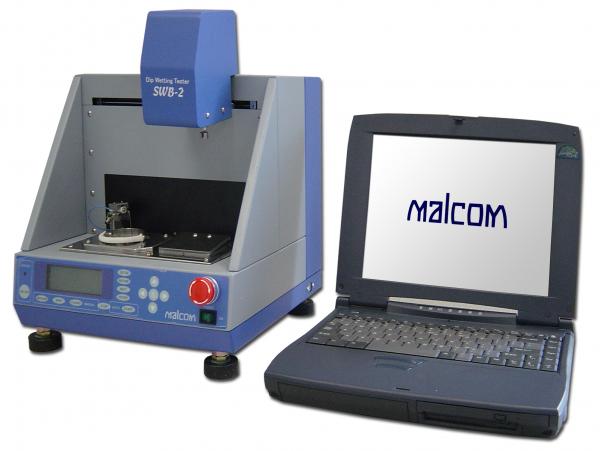 TORRANCE, CA — May 2017 — Seika Machinery, Inc., a leading provider of advanced machinery, materials and engineering services, introduces the MALCOM SWB-2 Dip Wetting Tester. The system effectively tests the wetting balance of component leads and eliminates irregularities during testing with a fully automated wetting test procedure.
The SWB-2 Dip Wetting Tester automates the entire procedure, from flux application (with flux temperature control function) to measurement end. The system reduces unstable measurement results and user error.
With the SWB-2, users can easily change solder and flux as needed, while efficiently analyzing data with the exclusive PC software. As an added option, a cover allows for wetting evaluation in an N2 environment.
The SWB-2 complies with the wetting test method according to JIS Z3198 (Lead-Free Solder Test Method) standards. For more information about the system or Seika's complete product line, contact Michelle Ogihara at michelle@seikausa.com or visit www.seikausa.com.