The PCAS-100 which is included in the PCAS-1000 series PCA stress measurement set is a specially designed software which enables users to measure and analyze the strain of a printed circuit assembly according to the IPC/JEDEC-9704A. The strain measurement can be done easily by referring to strain gage bonding guidance and intuitive measuring instrument setting.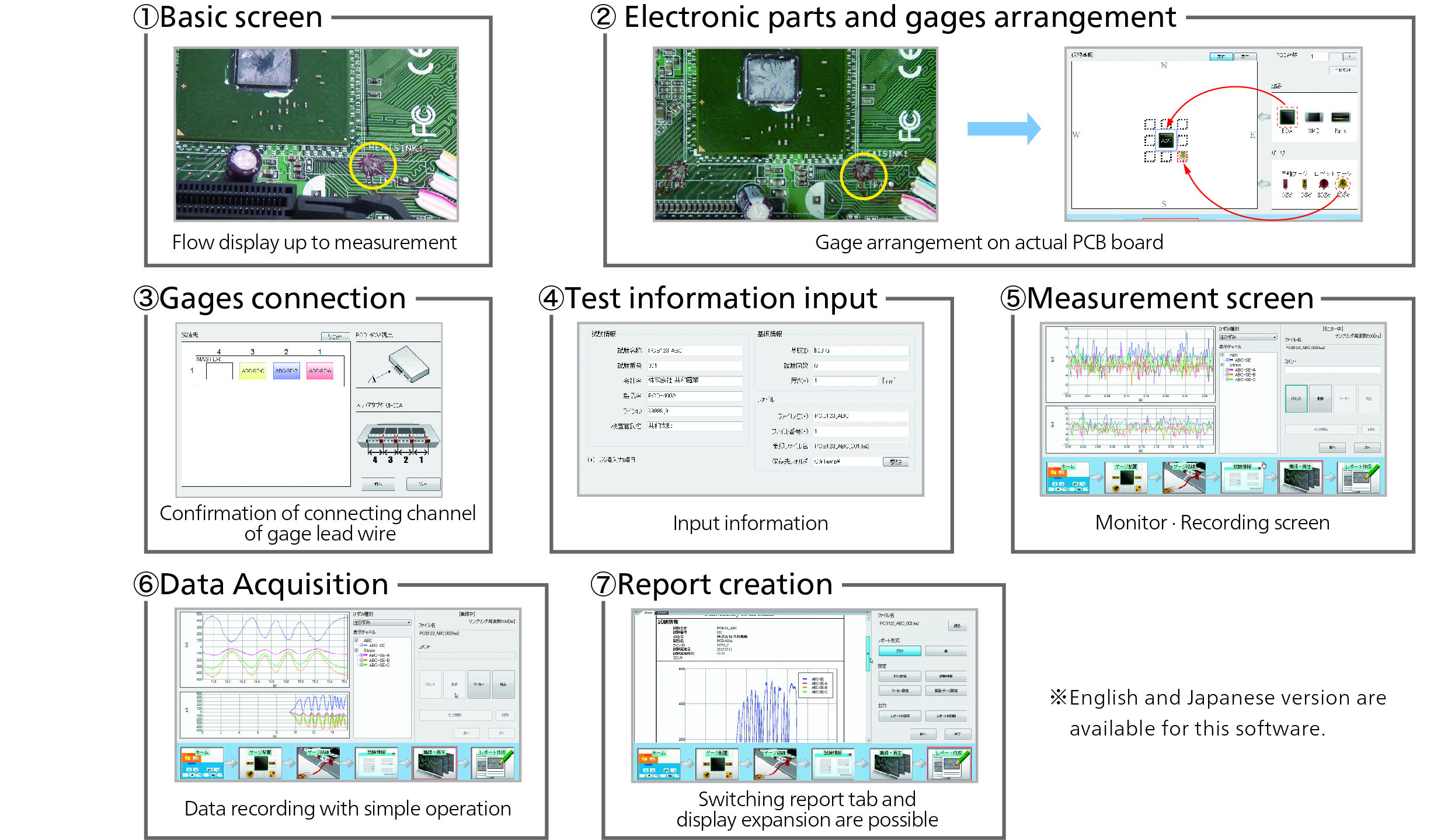 Feature 2

Software is equipped with report function specialized for stress measurement of printed circuit boards.
Report documents can be created easily by using the measured data and can be saved as graph or table format.
Kyowa Strain Gages: Products
Kyowa Strain Gages: Brochures
Kyowa Strain Gages: Representatives